Curriculum Overview - Early Learning Classroom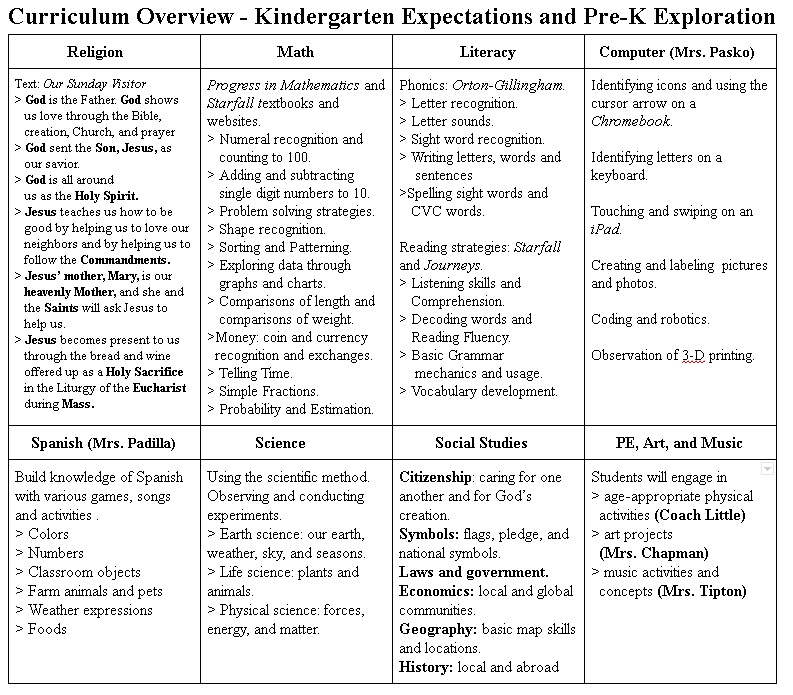 *Homework schedule: Monday through Thursday - Please read to your child and listen to your child read to you every night for at least 15 minutes. We will send home copies of the reading material we use for your child's guided reading (small group) lessons. It is very important that you show your child that reading is fun, informative, and something that everybody does daily. Children learn by example! Also, you will receive an Early Learning Newsletter each week, so you know know what concepts we are studying. This can help you support your child at home and spark conversations about school.
*Our homework assignments will change and evolve as your child can do more. In about two weeks, the Kindergarten students will begin learning sight words, and your child will be expected to recognize and read these words. Pre-K students may also begin to read these words, but it is not a requirement for them. After Christmas, Kindergarten students will begin taking spelling tests every Friday morning and Pre-K students will begin taking alphabet recognition tests every Friday morning.
Religion Connection:
On Thursdays, your child will bring home a paper Religion family activity/placemat that will explain our Religion lesson for that week. Please read this with your entire family. It is an excellent way to start a family prayer and reflection habit. We encourage you to add your personal religious traditions to these discussions because you are your child's first and foremost teacher of morals and values. You will not regret taking the time to put your faith into words and actions with your children. Remember, the reward is Heaven!