Service News
Service News
---
4/16/18 Safety Patrol Serves Our School (5th and 6th grade)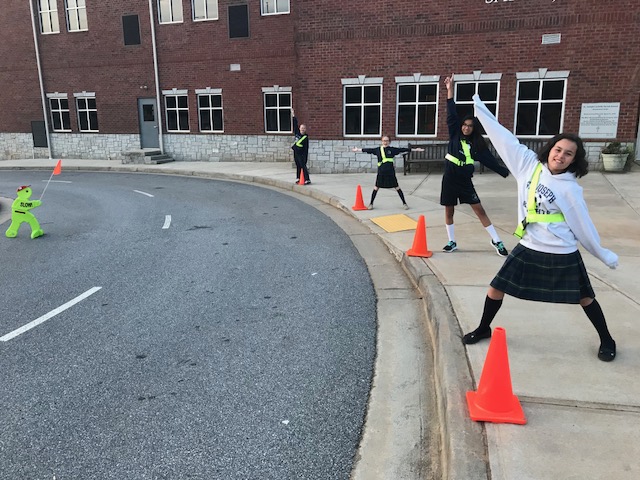 Our Safety Patrol gets to school early and then greets the rest of our students each morning. Just can't beat this kind of a morning welcome! #sjsathens #sjsservice #sjssafetypatrol #happyholyhelpful
---
4/16/18 Allegiance to Our Flag (7th grade)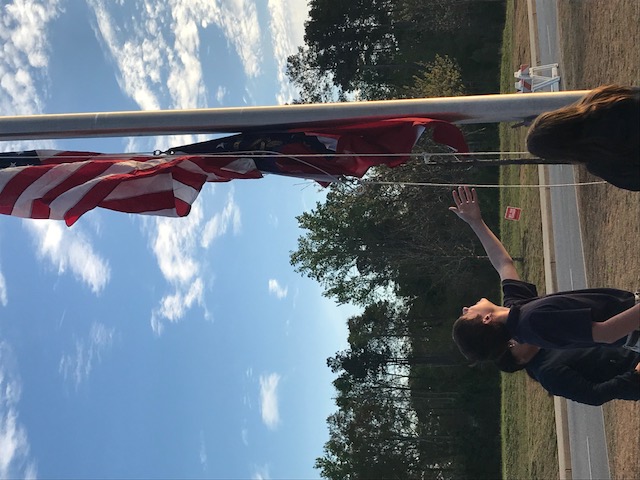 Every school day the 7th grade team raises our flags before school starts. This is truly service and dedication! No one reminds them to get the job done! #sjsathens #sjsservice #happyholyhelpful
---
4/16/18 Little Free Pantry Project (7th grade)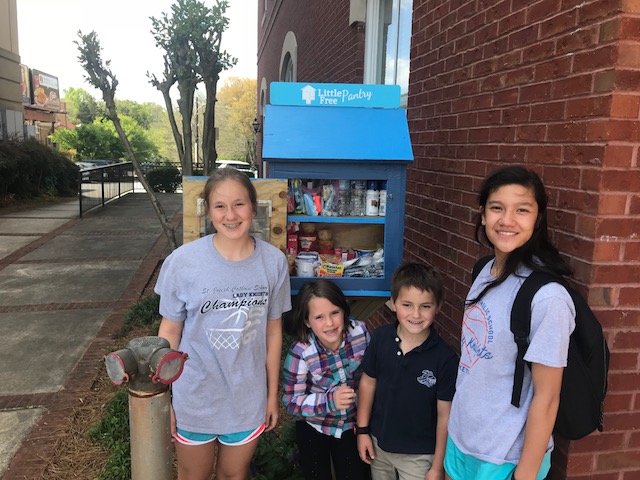 The 7th grade Service Learning class would like to thank everyone who brought in items to help out the Little Free Pantry. We made our 1st of many deliveries and filled it! #sjsathens #sjsservice
---
3/9/18 Talent Show Collects Food for the Food Bank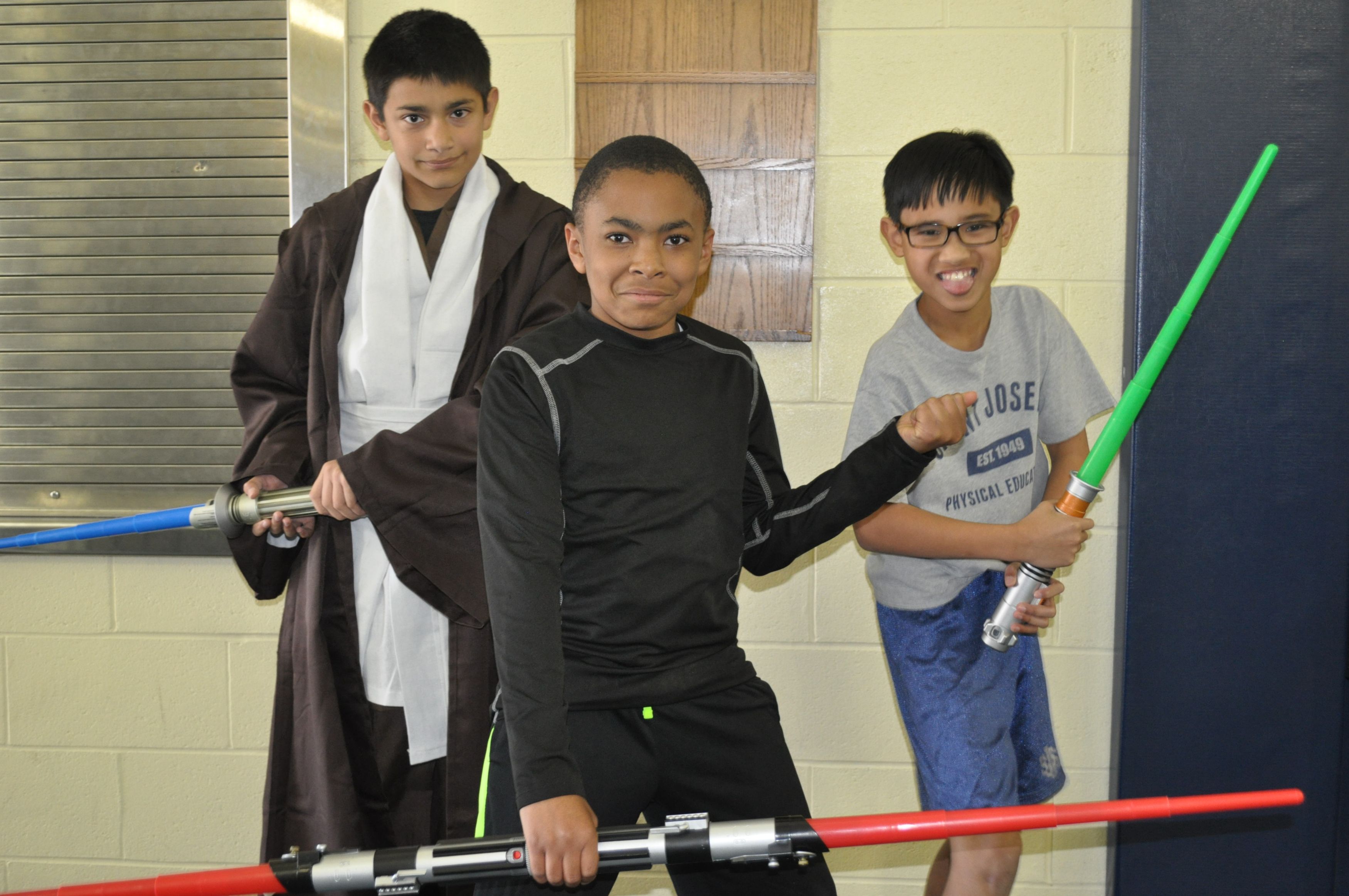 The third annual Talent Show featured singers, dancers, actors, and other creative performers who enjoyed sharing their artistic side following a week of testing. Not only was it a really fun time and a nice break, but it was also a fundraiser for the Food Bank. We collected so much food to contribute to the Food2Kids program! #happyholyhelpful #sjsservice
---
2/28/18 Faculty Serves Dinner at Bigger Vision Community Shelter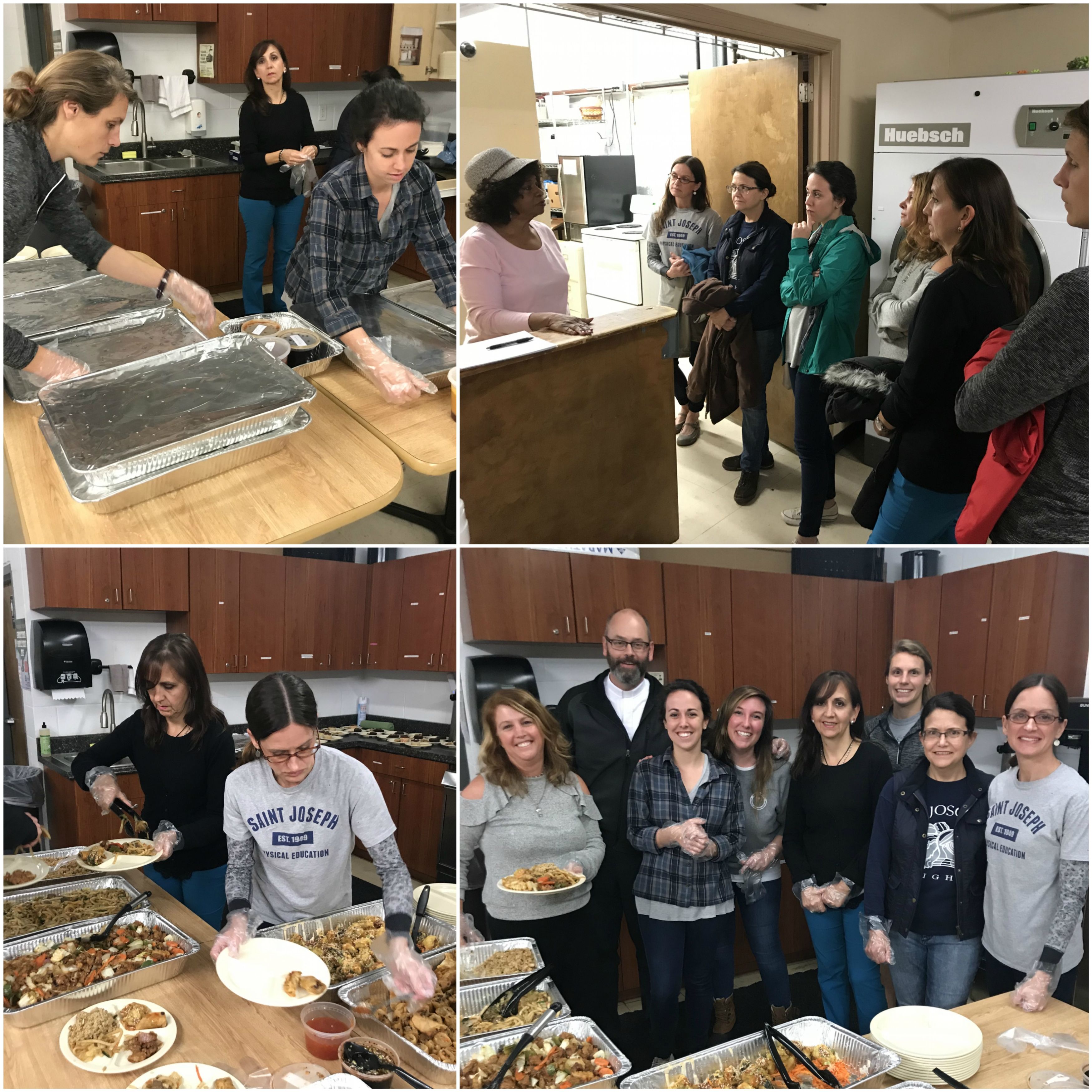 We just completed our first faculty service project and some of us can't wait to do it again! We collected money (and Olivia made a sweet array of desserts) to buy Ru Sans catered food and served it the homeless at the Bigger Vision Community Shelter, a very impressive operation run by retired teacher Alzeena Johnson. The food was enjoyed by 34 very appreciative guests. We hope to do this again in the future and involve our school families. #happyholyhelpful #sjsservice
---
1-31-18 Service During Catholic Schools Week
Catholic Schools Week provided many opportunities to serve God, our school, and our community. In addition to the posts below, Early Learning and Kindergarten made cards for Iris Place residents and 3rd and 4th grade made cards for pediatric patients at St. Mary's hospital. Additionally, due to the overwhelming service of others to our school, we raised over $20,000 during our Day of Giving campaign! Our "Happy, Holy, and Helpful" motto is certainly being shown through service at SJCPS! #SJSAthens #csw2018 #catholiccharities
Contributing to Catholic Charities (8th grade)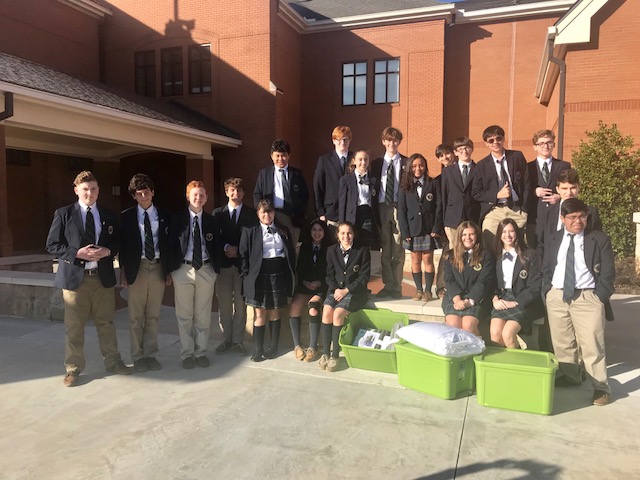 The 8th grade traveled to Woodstock to St Michael the Archangel Catholic Church for the annual Archdiocese 8th Grade Mass during CSW. Students donated money to purchase enough bedding (sheets, blankets, comforter & pillow) for 3 single beds! Gift of bedding were given the Catholic Charities.
Food Bank Fun! (6th and 7th grade)
As a part of the service component of our Faith and education, 6th and 7th graders assisted at a food bank. These middle school students toured the facility to learn about its uses, and then assembled bags of food for the needy. Through this exercise, these students were able to actively participate in one of the corporal works of mercy. Not only is this an integral part of our Faith as Catholic Christians, but it is also a fantastic exemplar of our motto, "Happy, Holy, and Helpful".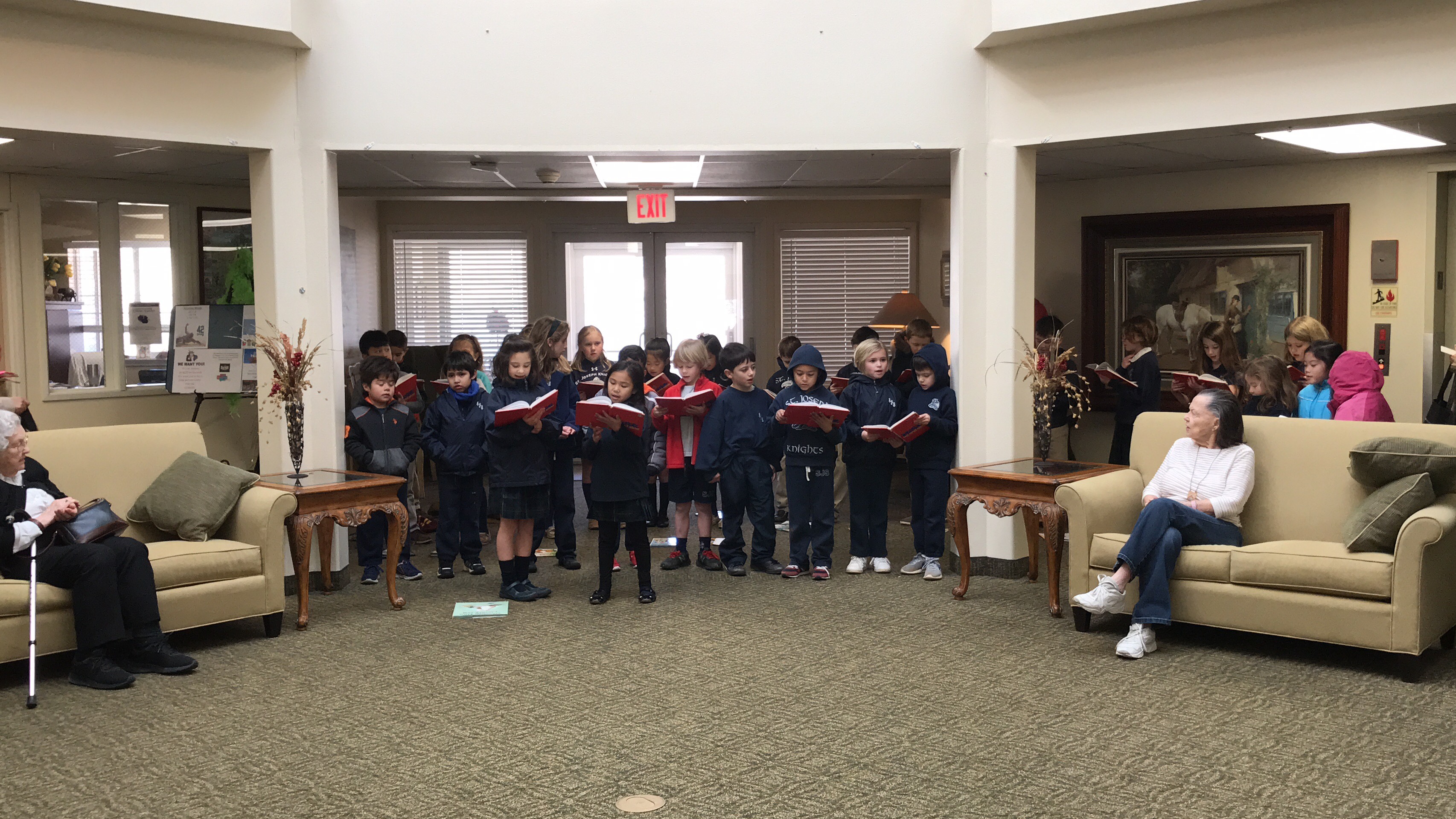 Love Thy Neighbors! (1st and 2nd grade)
Our 1st and 2nd grade classes traveled across the street to Iris Place to visit with the residents. We sang songs and brought our favorite books with us to read to them!
---
12-8-17 Serving Others with Our Hearts and Voices (8th grade)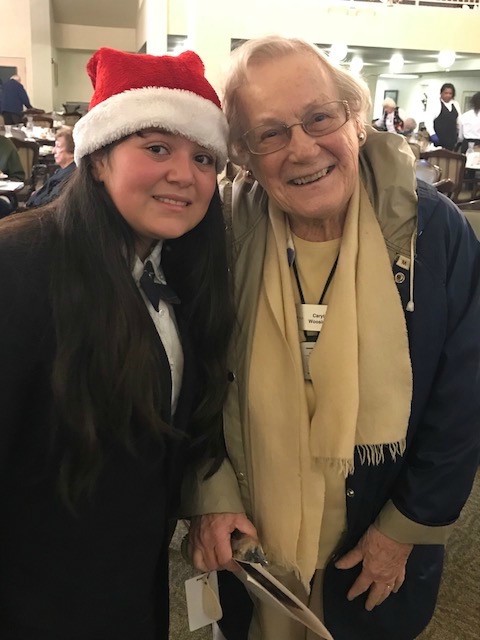 The 8th grade class went Christmas caroling at Iris Place across the street from St. Joseph's. Students enjoyed singing numerous Christmas favorites to the residence while they enjoyed their lunch. After they were done caroling the 8th grade presented residents with handmade Christmas cards. The residence embraced the kids with a warm welcome and enjoyed the caroling and cards. #SJSService #happyholyhelpful
---
11-27-17 Thanksgiving Baskets to Families in Need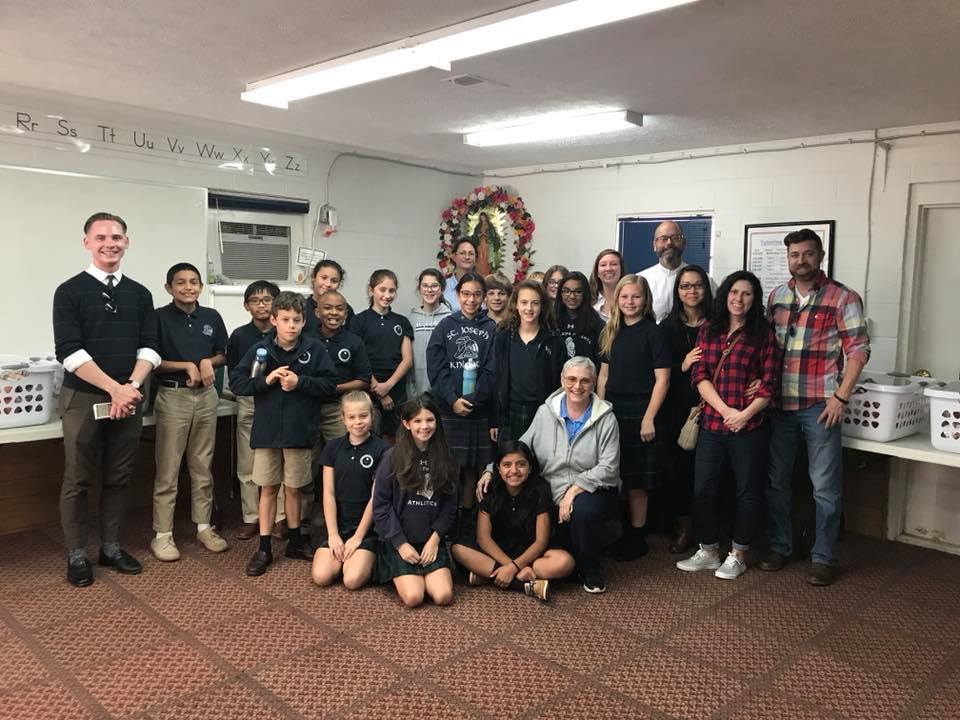 SJCPS families' generous donations of pantry items and gift cards helped us to provide large baskets of food for 18 families in need this Thanksgiving! The 6th grade spent their afternoon delivering Thanksgiving Baskets to Sister Margarita at Oasis Catolico Santa Rafaela, and enjoyed learning about the organization and speaking with Sister about her experiences. Thank you to all of you for everything you did to help with this annual service project. #SJSService
---
10-10-17 Uniform Donation to Haiti (7th grade)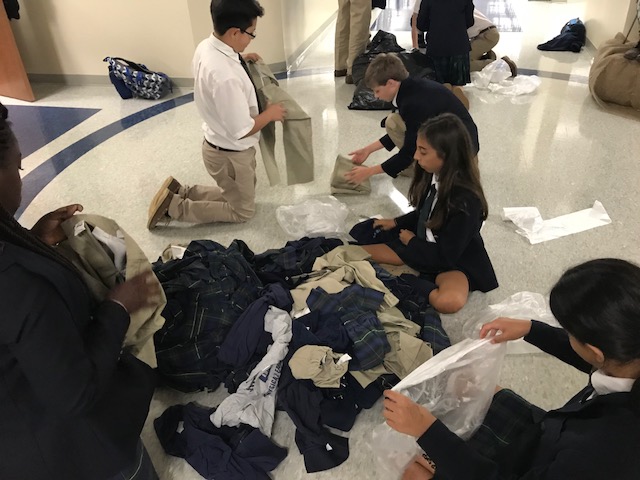 The 7th grade sorted the old SJS uniforms to be shipped off to Haiti. Students in Haiti will use our old uniforms to wear to their new school. #SJSService
---
9-14-17 What Does it MEAN to Serve? (7th grade)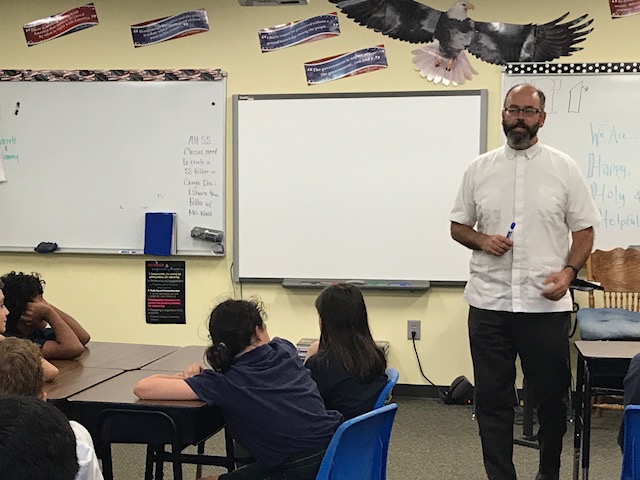 Fr. Paul stopped in for a quick visit with the 7th grade Service Learning class to share with them a new look on what it means to serve. His message was simple but strong: "If we are not in a good place with ourselves than it makes it hard to serve others." He also explained to the 7th grade that we have circles in layers around us. Once we are in a good place with ourselves we serve those closest to us, our family and then continue to work from the closest layer to us out as we serve others. #SJSAthens #SJSService
---
8-16-17 Good News from the Gustafson Family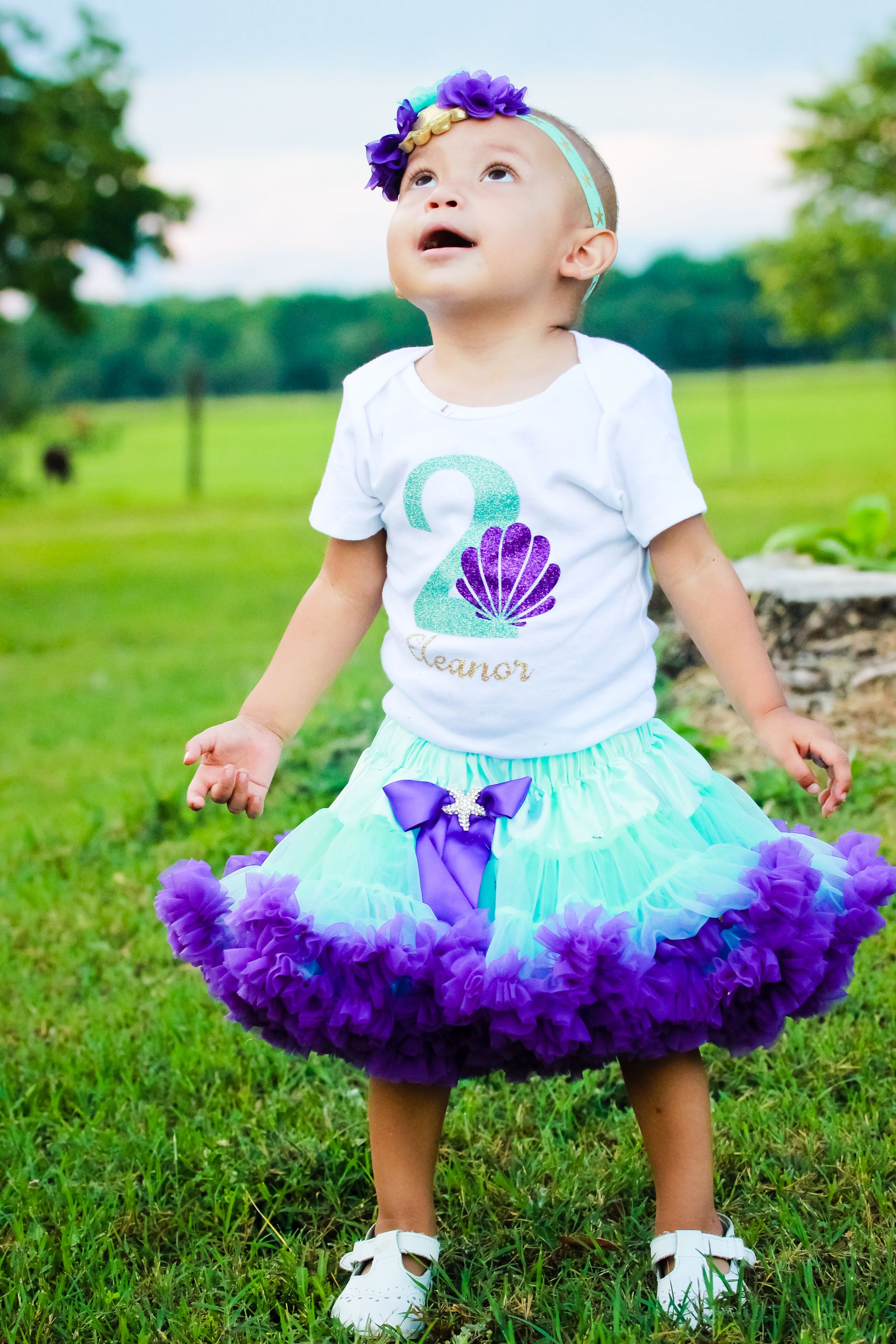 At the end of the last school year, we focused our school service on offering financial and motivational support for the Gustafson family to aid in Eleanor's (Baby Lady) battle with cancer. We have great news-- prayers were answered and her mass is gone. Chemotherapy and outpatient infusions continue, and the family wishes for your prayers too as well. Much love and thanks to you all from the Gustafson family. #OnWednesdaysWeWearPurple
---