​​​​​​Happy 21/22 school year!
Please see my counselor newsletter attached below. I look forward to seeing your child and getting to work with you! If you have additional questions or concerns, I am here to support and serve! Do not hesitate to reach out to me via email or phone. With God on our side, we can achieve great things! Cheers to a fantastic school year!
Blessings,
Julie Nguyen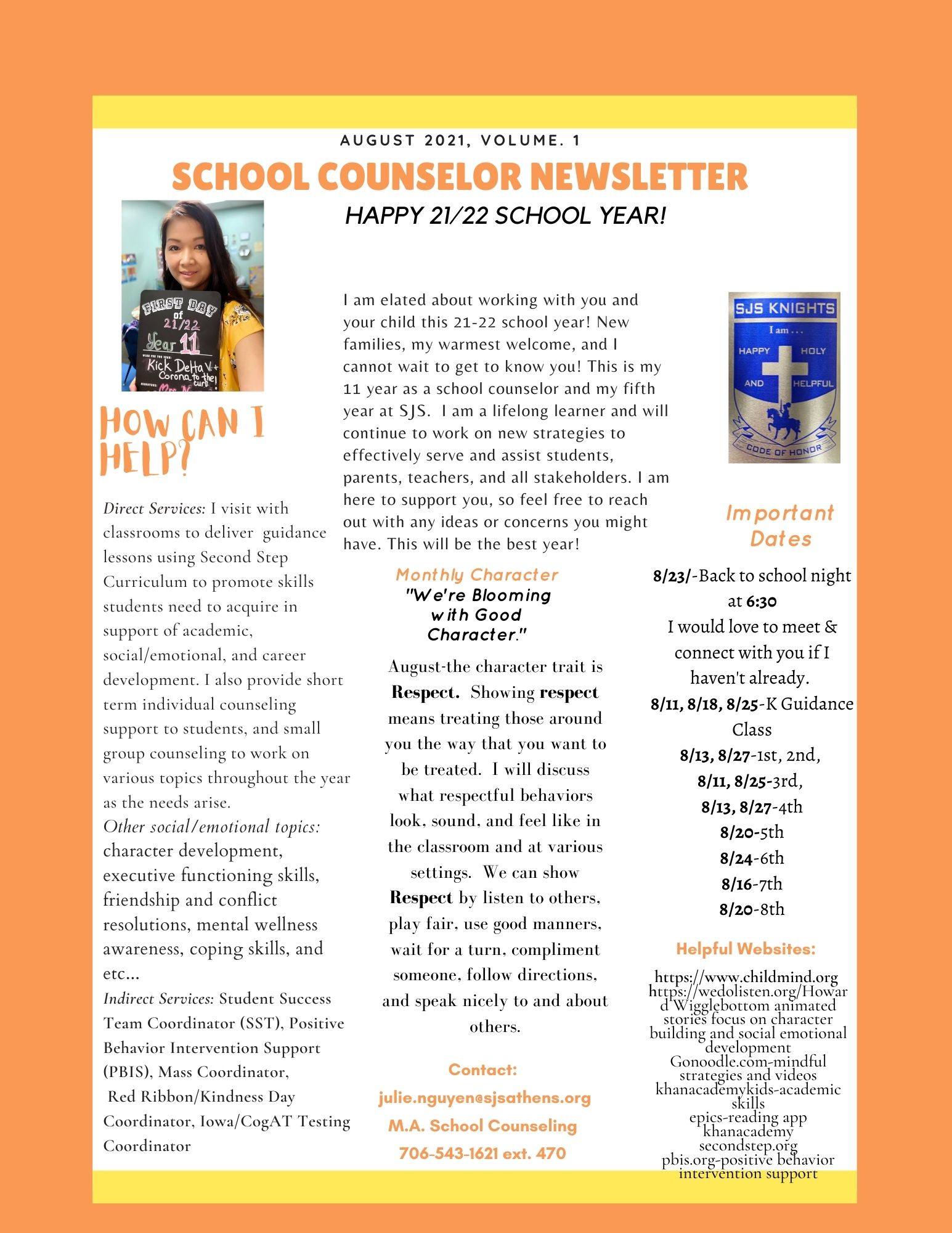 Mental Health Wellness Best Practices & Resources
Self_Regulation_Exercise(3).pdf
How_to_nurture_a_child_s_mental_health(1).pdf
20_Words_of_Affirmation_for_Every_Child(1).pdf
The Child Mind Institute is an independent, national nonprofit dedicated to transforming the lives of children and families struggling with mental health and learning disorders. They work every day to deliver the highest standards of care, advance the science of the developing brain and empower parents, professionals, and policymakers to support children when and where they need it most.
Of the 74.5 million children in the United States, an estimated 17.1 million have or have had a mental health disorder — more than the number of children with cancer, diabetes, and AIDS combined. Half of all mental illness occurs before the age of 14, and 75 percent by the age of 24.
In spite of the magnitude of the problem, lack of awareness and entrenched stigma keep the majority of these young people from getting help. Children and adolescents struggling with these disorders are at risk for academic failure, substance abuse, and a clash with the juvenile justice system — all of which come at a tremendous cost to them, their families, and the community.
Please visit childmind.org/about-us for additional mental health resources