Hello wonderful parents,
I am thrilled you decided to return to our school and entrust your student under our care and guidance during this unprecedented time. I'm a firm believer that "the best view comes after the hardest climb!" Undoubtedly this school year will bring greater challenges, but with your support and patience, we will overcome these obstacles together with strength, resiliency, and adaptability. To our new families, welcome to our tribe! Please know that I am ready and willing to support students, families, and our community during Covid-19 and beyond. Thank you for giving me the privilege to work with your student. You are the reason that I'm here. On a personal note, I enjoy spending time with my husband and our four children (three of them enrolling at SJCPS.) As a family, we enjoy eating, going to the beach, travel to different states, gather with our extended families, friends, and everything else in between. I look forward to connecting with you and getting to know your student if I haven't already. Do not hesitate to call or email me if you have any questions or concerns. Please check out my September School Counselor Newsletter that briefly explains and goes over the counseling services that are offered at our school. As always thank you for your support and partnership! Together everyone achieves more.
School_Counselor_Newsletter__Volume_1___September_2020__1_(2).pdf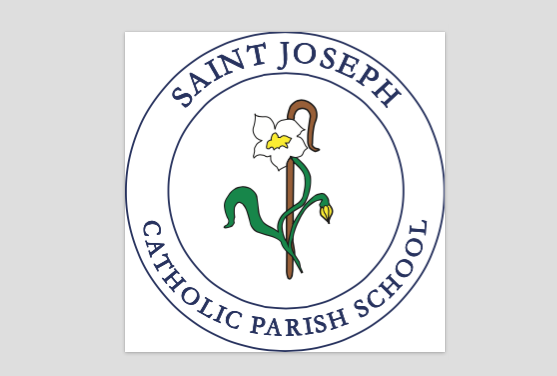 Hello Wonderful Parents,
Welcome to our 2019/2020 School Year at Saint Joseph Catholic Parish School. This school year is going to be a fantastic year filled with learning, growing, and lots of adventures. I cannot wait to get to know you and your child.
First, I want to take a moment to introduce myself to you. I am originally from Vietnam. My family immigrated to the United States through a Refugee Resettlement Program in 1990. In 2014, we relocated from Florida, the Sunshine State, to Athens, Georgia. I have been married to my husband for 14 years. My husband and I managed and operated Ru San's Japanese Restaurant. Together, we have four rambunctious children. Lii Lii is in the Sixth Grade, Tina is in the Fourth Grade, J. P is a Pre-k in Early Learning Class, and Cecilia is our 19 months baby girl. Some fun facts that I want to share are my fascinations with hunting and fishing. In 2016, I harvested my very first buck (a six-point) and a doe. I also caught a 15 pounds catfish,and many mid-size bass fishes. My goal for this hunting season is to harvest an eight-point buck or larger.
This year is my eighth years as a School Counselor. I earned a Bachelor of Arts in Psychology and obtained my Master of Arts in School Counseling in Tampa, Florida. I hold a professional certificate in the area of guidance counseling for Pk-12 in the state of Georgia. Previously, I have worked as a full-time School Counselor at a Title 1 public elementary school in Florida. As a School Counselor, I collaborate with all stakeholders to ensure that we are creating a positive, safe, encouraging, faith-filled learning community for our students. I look forward to working with our students, parents, and all stakeholders in our school community. My top goal is to help our students form a strong Catholic identity and positive relationships for successful living in a diverse world.
Lastly, I am most grateful for an opportunity to be at your service and pursue my passion of empowering kids and making a difference in the life of a child. Please feel free to stop by my office, email, and call me if I could assist you in any way. I am here for You!!

Peace in Christ,
Julie Nguyen
School Counselor
Work: 706-543-1621/Ext.470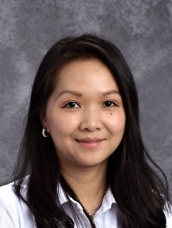 Mental Health Wellness Best Practices & Resources
Self_Regulation_Exercise(3).pdf
How_to_nurture_a_child_s_mental_health(1).pdf
20_Words_of_Affirmation_for_Every_Child(1).pdf
The Child Mind Institute is an independent, national nonprofit dedicated to transforming the lives of children and families struggling with mental health and learning disorders. They work every day to deliver the highest standards of care, advance the science of the developing brain and empower parents, professionals, and policymakers to support children when and where they need it most.
Of the 74.5 million children in the United States, an estimated 17.1 million have or have had a mental health disorder — more than the number of children with cancer, diabetes, and AIDS combined. Half of all mental illness occurs before the age of 14, and 75 percent by the age of 24.
In spite of the magnitude of the problem, lack of awareness and entrenched stigma keep the majority of these young people from getting help. Children and adolescents struggling with these disorders are at risk for academic failure, substance abuse, and a clash with the juvenile justice system — all of which come at a tremendous cost to them, their families, and the community.
Please visit childmind.org/about-us for additional mental health resources