2023-2024 School Supplies
You have two options for ordering your school supplies for next year. You can order your school supplies online through EduKit or you can purchase your supplies from the grade level school supplies list below.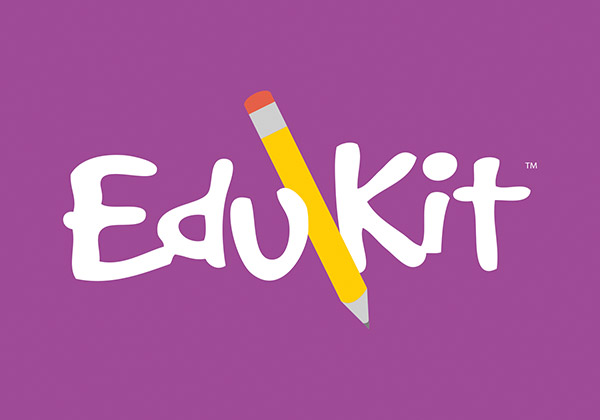 You can order your school supplies for the 2023-2024 school year ONLINE
through EduKit and have them delivered directly to the school! Not only is this convenient, but it also saves you time shopping for supplies AND provides a no-contact option! This new service is completely optional!
Click for pricing information on each EduKit.
If you choose to use the online service, please find detailed directions and explanations below! Each grade has a kit and you will see a few additional items listed as well. Please note that all items are required! If the additional items are not included in the kit, it's because these are things you may want to choose on your own or already have (for example, a water bottle, headphones/earbuds, etc.) You can always reference the lists below to make sure you add what you want from the website!
For best pricing and shipping, order by June 16, 2023. Extended ordering is available from June 17 through June 30 for an additional fee.
Step 1: Visit https://www.edukitinc.com/ and search for your school! Start Typing St. Joseph and we come up quickly! Select "St. Joseph Catholic Parish School Athens, GA."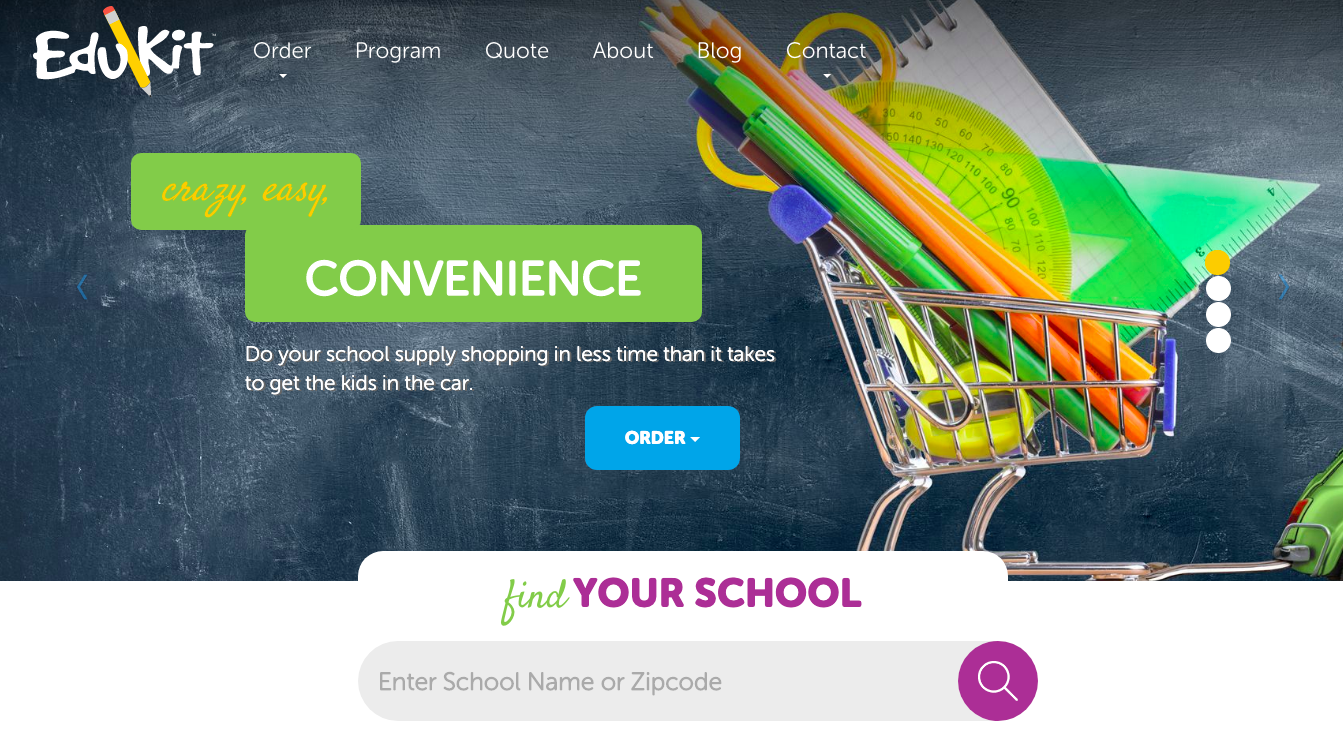 Step 2: Enter your student's information - name and grade!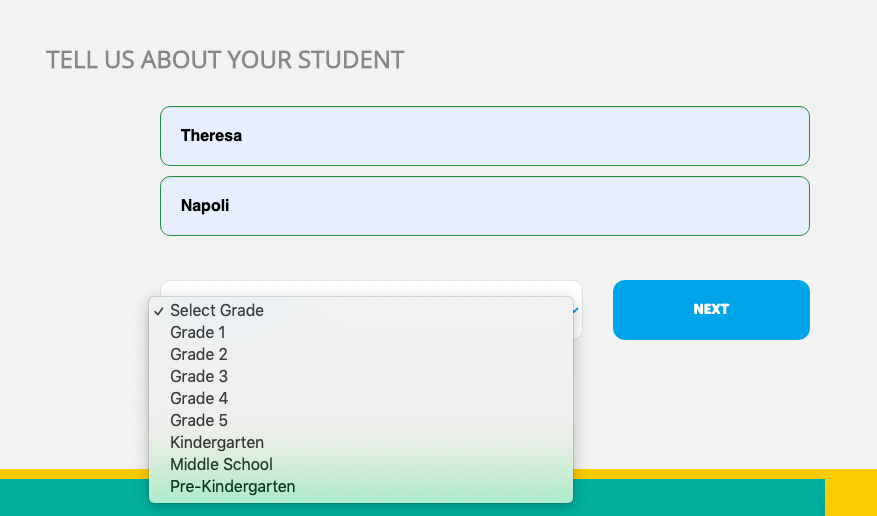 You will get this confirmation screen next to make sure you have chosen the grade your student will be in next school year - 2023-2024 (not this past year) :)
Step 3: Select the items you want to be shipped right to school to add to your cart!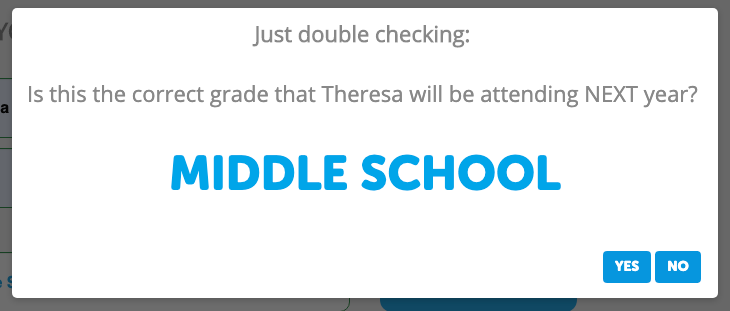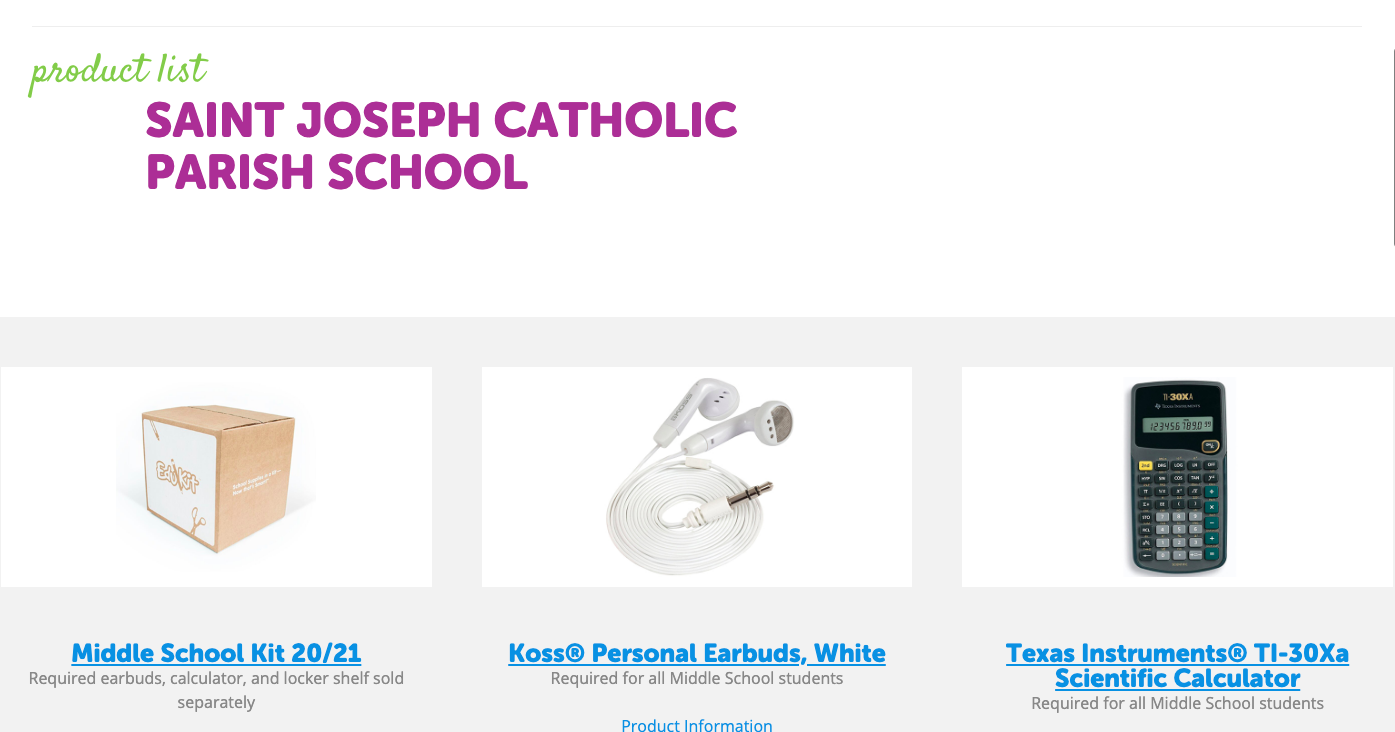 You can click on the hyperlinks to see each item that is in the kit! If you have students in multiple grades, simply select "Continue Shopping" to add supplies for another grade level!
Step 4: Proceed to checkout and your items will arrive at SJS!
School Supplies List for Each Grade